We've received a lot of good feedback from you, our customers, about how to improve OneDesk and as a result a few new features and changes in this month's release that we are hoping you will like! This month we focused on improving User & Customer management, Gantt Charts and more.
https://www.onedesk.com/wordpress/wp-content/uploads/2016/03/Moved-Items-No-Outline-2.png
New Features
New Gantt Application – Used in the gantt, roadmap gantt, resources gantt
– Improved styling
– Faster performance
– Consistent grid
– Improved usability


Extended Users and Customers
-Your OneDesk User credentials can now be used to log into the Customer Portal
– Additional properties for Users and Customers including:
– types
– priority
– followers (Receive notifications when a user or customer creates a new item or leaves a comment)
– custom fields
– creation date, ID & author
New Containers Details panel
– New layout.
– Easier to understand KPIs and charts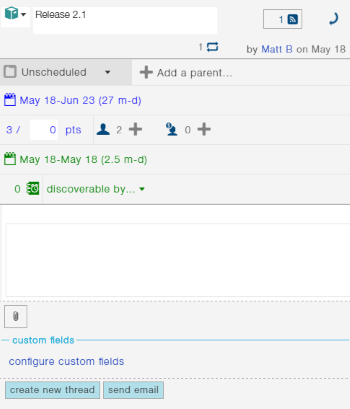 Advanced filtering
– now filter items, customers and users based on the properties of the items they requested or are working on.
Examples:
Show me all the open tickets from 5-star customers
Show me all the customers with high-priority tickets that are not resolved.
Over 200 bugs and improvements
Questions or Comments on this release? Let us know at OneDesk
————-