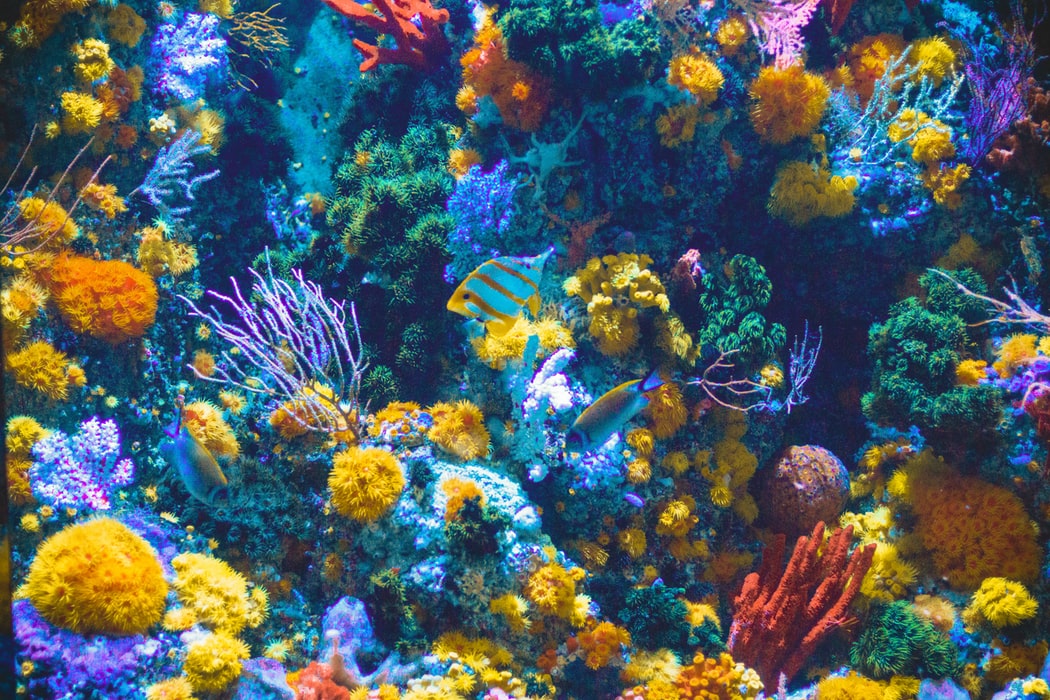 It's not uncommon for growing businesses to build out their own support teams. No matter what industry, if there is a website that customers and users interact with, that technology will need someone to maintain and update it. For businesses with multiple locations, it can be even more critical for their websites to remain up-to-date as that can be the main unifying entry point for customers in any location. Invariably, the people who maintain these web services cannot be on top of all issues at all times, so these teams need to be able to field and accept requests from users as issues are encountered. Being familiar with this problem space, it was no surprise to us when a client came seeking a solution for just this use case.
Our client is a B2B (business to business) company that sells pet products, specializing in aquariums and ponds. They have 14 locations across both Canada and the United States. Their needs are for a software tool that can be used for handling service requests from users at any of their locations. The majority of complaints are around IT, and currently this is not an easy process for their users. Ideally, they would like a simple process for users to log complaints, with a preference for a workflow that doesn't require a technical background or much familiarity with e-mail. It's key that this process is convenient as many of their users are not computer-savvy. When tickets are logged, our client would like these tickets to come directly to them, and then be easily assigned out. For development and hardware issues, it should be very quick or possibly even automatic to assign this work to the right people. Aside from handling complaints and support tickets, our client also wants to be able to track all of the projects they are working on and ensure everyone involved is notified about changes and updates as soon as they happen.
With these requirements in mind, we knew that OneDesk would be able to meet their needs and then some. In terms of support tickets and logging complaints, our client can set up a simple webform in our customer portal product. Their users can then enter the details about their difficulties into this form, and upon submission, have their issue logged directly into OneDesk. This webform is fully customizable by our client, from its colour scheme and branding to the fields of data requiring input. By tuning their webform to require certain inputs, our client makes it clear to their users what information is needed for work to begin. Our customer portal also can be tuned to only display support items logged by other users in the same organization or have open visibility across all support requests. Organizations and users can be managed through OneDesk. Based on email addresses, OneDesk will automatically set these groupings up, which can save our client a lot of manual work.
Our client was keen on understanding what happens to tickets once logged into the OneDesk system. By default, there is a workflow in place that outlines the general flow of work from triage, through execution, and finally to delivery. This workflow can be customized for every ticket type that our client defines in our system. In our ticket application, a detailed view can be opened for each ticket where information can be added, edited, and removed. The information in this view includes assignee, time tracked, priority, conversations about the work, and any custom fields specified by our client. Our client was especially clear that they wanted assignment of certain tickets to be a simple workflow. By using different ticket types for different kinds of support requests, they can shift the onus to the user to log requests using the corresponding webforms in the customer portal. From there, our client can then set up workflow automations to make the assignment of tickets automatic. Based on a certain criteria—in this case, wherein a newly created ticket is of a certain type—a workflow automation can then assign this ticket to a team member in the appropriate department. In terms of simplifying interactions, our client can lean heavily on workflow automations to reduce the work of managing tickets.
One of our newer features is the messenger widget that can be placed on our client's website. This offers their users a way to directly work with the OneDesk ticket and task management software without having to leave the page. Our client sees value in their users being able to log complaints and start conversations with them through this widget, though they were concerned about the history of these conversations. By configuring their customer portal to be register-based, they can force users and internal team members to be signed in to the portal so discussions and messages are logged to their profile. This ties messages to their name and OneDesk identity, which makes it possible to go back and see what previous communications were. By keeping these messages linked to the portal, it's easy for our client to revisit past conversations and make sure things aren't missed.
Our client also had voiced a desire to track project work as well. By using OneDesk, they can do this alongside managing their support requests.
Similar to our ticket application, OneDesk also has a task application that works very similarly. Like tickets, tasks also follow a workflow and have a detailed view that outlines all of the relevant data that has been entered for it. The key difference between tickets and tasks is that tasks also have a concept of planned schedules and Agile points. In terms of project planning and estimations, both of these concepts are key for forecasting both individual task and broader project completion.  Similar to tickets, tasks can also have followers who can engage in discussions on the work items. Followers are notified about any communications that are public to them. For cases in which tickets turn out to be lengthier and more planning-intensive project tasks, OneDesk makes it possible to turn tickets into tasks.  Because both kinds of work items are similar in nature, it's a simple operation that highlights how powerful it is to be able to track both support and project work within one tool.
Because our client's team possesses a range of familiarity with technology, it was crucial for them to find a tool that is easy to use and consistent in its user experience. In some cases, it's possible that our client might not want all of their team members to have full access to OneDesk even. That's where OneDesk's reporting abilities can be used to ensure the right data is available to the right people. By building out custom views that contain only the most relevant information, our client can send these as reports out to users via e-mail straight from within OneDesk. The sheer range of features and functionality that OneDesk provides allows our client freedom in how their team and users interact with both the software and each other, regardless of their familiarity and comfort levels.