Customize Appearance & Branding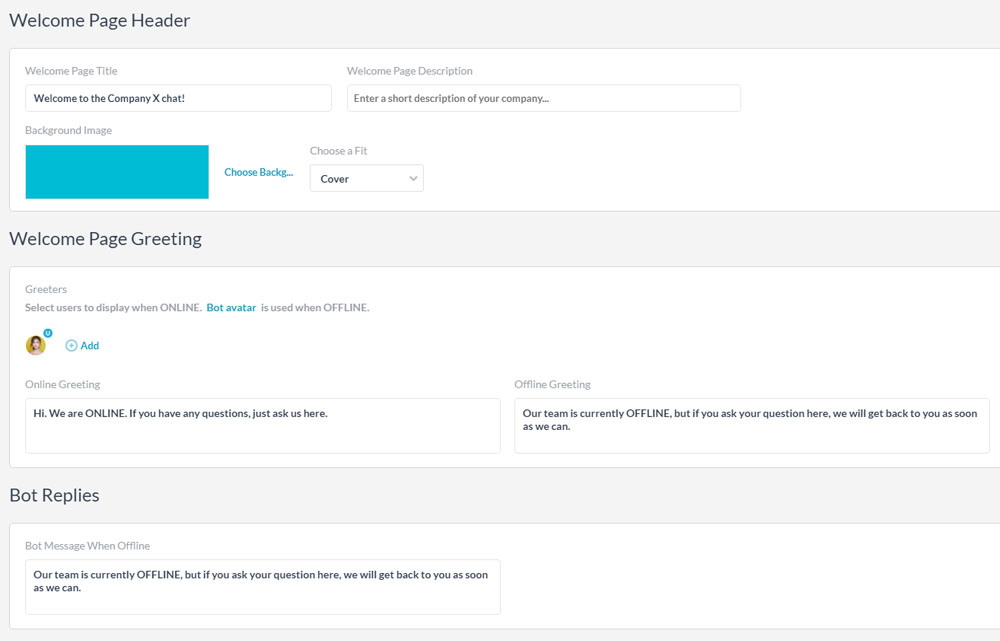 Your live chat needs to reflect your company's branding and design. That's why OneDesk has a customizable live chat application. You can add a custom background image and/or colors of your choosing, allowing you to create a messenger that fits your company's branding. In OneDesk's customization options, you can style colors, logos, and backgrounds to get the look you want. You can also customize online and offline greetings on your live chat messenger.
Learn more about the live chat messenger here.

Conversation to Ticket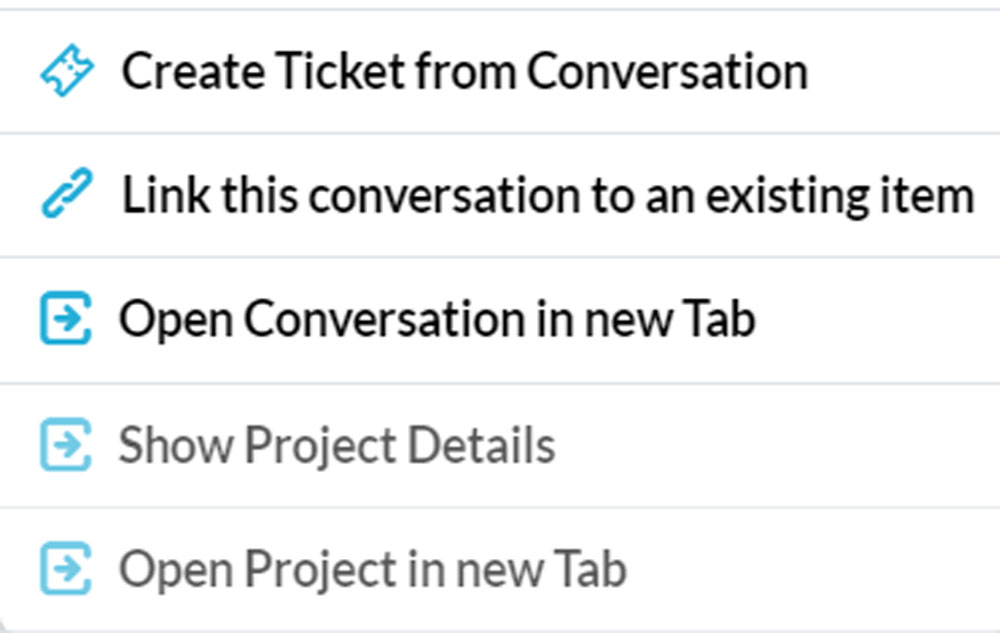 You can create tickets and tasks (items) directly from within OneDesk's messenger application. This allows you to turn customer communications into items to attach relevant communications directly to the work related to them. It also makes it easy to view which items are related to the conversations in your message inbox.
Learn more about creating tickets from conversations here.

Chat on Website or Intranet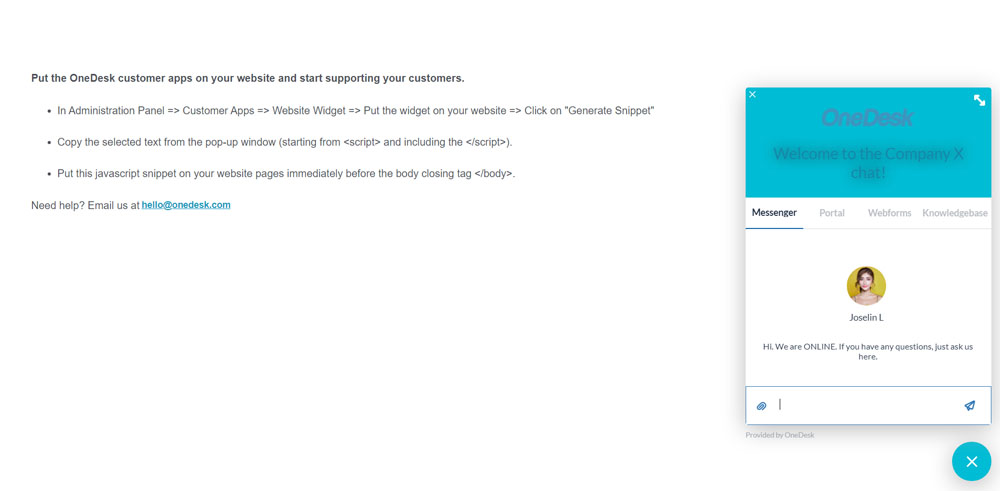 You can add your live chat messenger onto your website or intranet. OneDesk allows you to place the customer-facing widget that holds the live chat either directly on your website using JavaScript or intranet.
Learn more about the website widget here.