The OneDesk Mobile App
Carry your OneDesk around with you. Our mobile app connects to your OneDesk account to provide your team with access to their tickets and tasks while on the go.
See your assigned tickets & tasks
Access and update your assigned tickets and task from your phone. Get notified of new assignments.
Reply to customers & colleagues
Reply to customers & team-mates, and discuss tickets & tasks. Get notified when a new message arrives.
Log work with timers & timesheets
Record the time spent on tickets or tasks directly from your phone. Use timesheets or timers to capture your work.
Create new tasks & tickets
Create new tickets and tasks and submit them to your projects.

An innovative team with a unique product and a refreshing approach to Project Management & HelpDesk solutions.

Our customers use OneDesk from all around the world.
We strive to be a solution that works for everyone, no matter where you need OneDesk from.
We Use OneDesk Too
You wanna know how we made OneDesk the best? We use it. This lets us learn how to make OneDesk the best.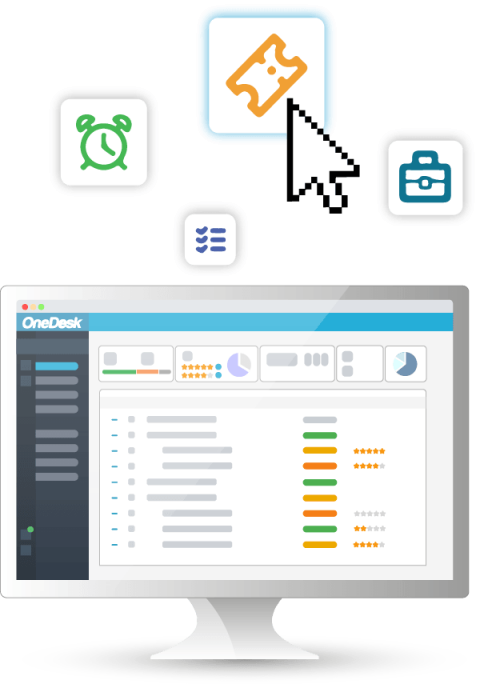 We're hiring, internationally!
See what opportunities we have and come join the ever-growing OneDesk team!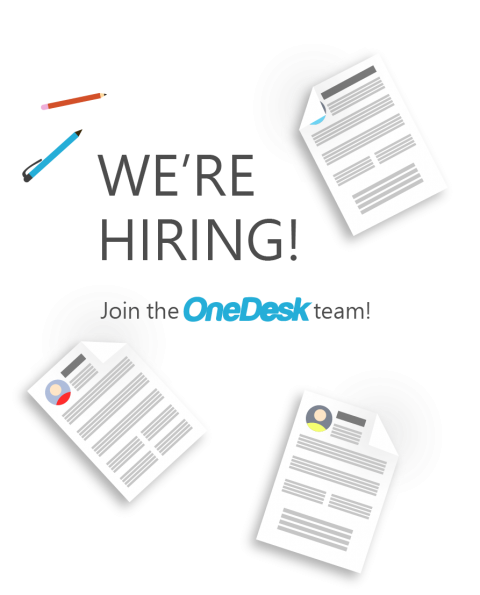 Sign up and try it out.
Sign up and try out OneDesk for yourself. No credit card required.