OneDesk Sponsors Toronto Product Management Association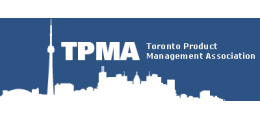 We are happy to announce that OneDesk is now a proud sponsor of the Toronto Product Management Association (TPMA).
We at OneDesk are dedicated to building the best product platform and we are very excited about our new "role" within the TPMA community. We have always looked up to this organization and fully supported its members, practices, mentoring and the lessons they preach.
The TPMA the TPMA facilitates learning, mentoring, & networking opportunities for Product Managers, Product Marketing Managers and other professionals working within the high-tech Product Management field.
They have organized events such as Product Camp Toronto and networking events like the Social Media for Marketing and Product Research.
If you're a product manager and have not checked out the TPMA yet, we encourage you to do so! Visit the TPMA website for more details.