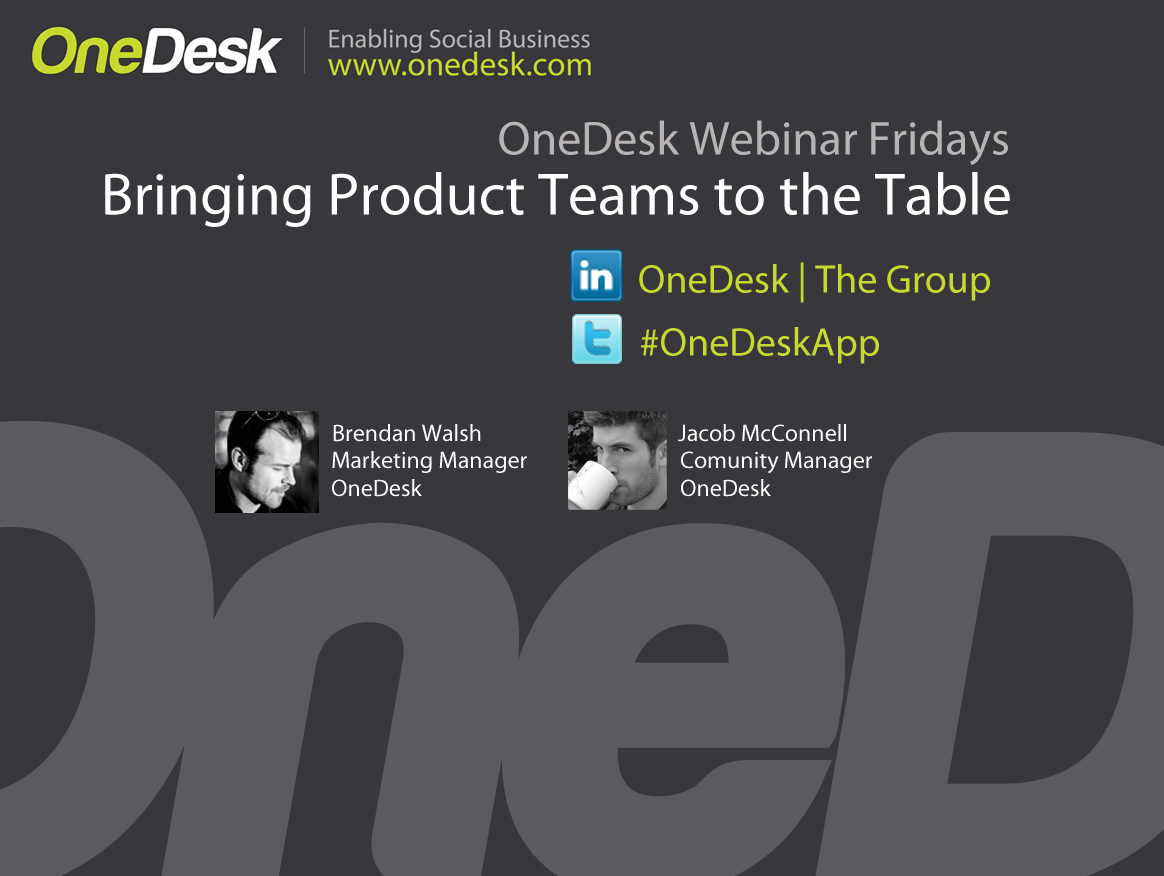 How quickly a week goes by! Last Friday was our first weekly Webinar of the year, and we've already had a great deal of positive feedback from all of the clients, press and analysts that attended. Thanks to everyone who joined us and we look forward to welcoming you back this week.
In today's webinar, we'll be continuing with our general overview of the product and how to get product people to the table and collaborating. It's the first and most important step both to understanding how OneDesk works and to begin taking advantage of its unified collaborative environment.
We'll also take a look at how your out-of-the-box branded customer portal integrates with the OneDesk platform to keep your customers connected and engaged.
To join us today, simply Go the Webinar Registration Page
As always, during the Webinar, we'll have several product experts on hand by chat to help answer any questions you might have about OneDesk. You can also join the discussion on Twitter at #OneDeskDemos.
Don't miss this informative look at a solution that's making waves in the social business space.