Project Scheduling Software
Project Scheduling Software
Project scheduling software enables managers to plan tasks within a time limit to meet customer deadlines. By scheduling tasks for specific days, allow teams to better manage project times and eventually deliver successful projects to their client organizations.
Benefits of Project Scheduling Software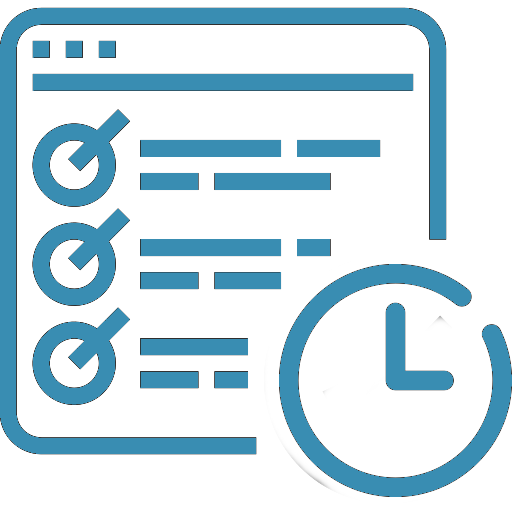 Task Scheduling
By scheduling tasks, teams can keep track of project milestones and make plans to finish items that are complex and require more team collaboration. Project scheduler software allows organizations to continually remain updated about task progression and, in turn, complete tasks according to the planned time.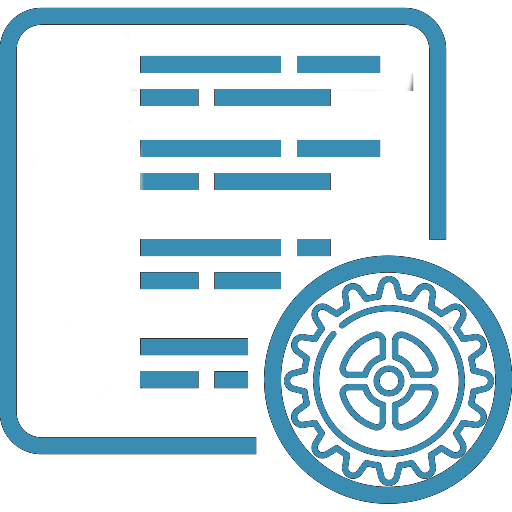 Project Resources
Managers can quickly shift resources to tasks that require more attention by scheduling tasks. That way, project time can be easily managed, ultimately keeping the project deadlines unchanged.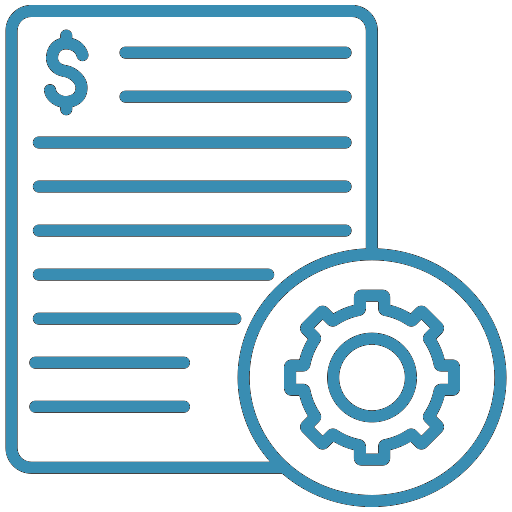 Budget Management
By planning tasks within certain calendar days, you also better manage your project budgets. Task scheduling software enables you to assign a certain number of hours to complete a task. In doing so, your agents gain an idea of what to accomplish within that time span.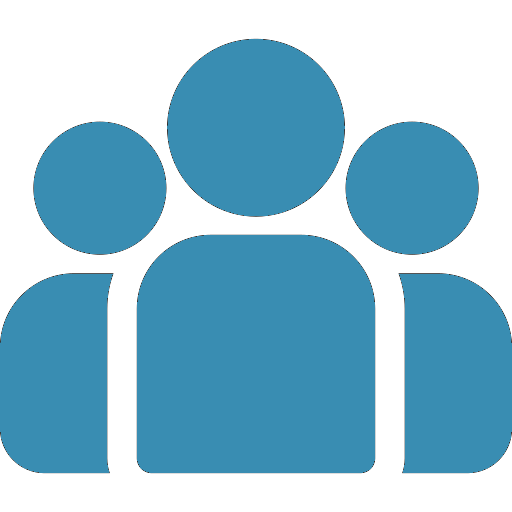 Assign Teams
All teams consist of subject experts and assigning teams or internal users who are better equipped to handle specific tasks guarantees a higher quality of work. Some tasks require more expertise and assigning multiple team members fosters team communication and, in turn, accelerates the project completion rate.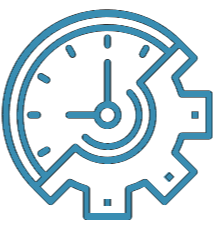 Time Management
Most work scheduling software enables managers to set time for each task type, which ensures the team to manage their project time. Time management is directly connected to project budgets and therefore plays an integral part in ensuring project success.

Project Scheduling System
OneDesk is a powerful task scheduling system that enables the user to plan the duration of various item types to manage the project deadline successfully. At the same time, OneDesk comes with a task scheduler that allows managers to view the workload of each team member and distribute tasks to assignees who need to work on more projects.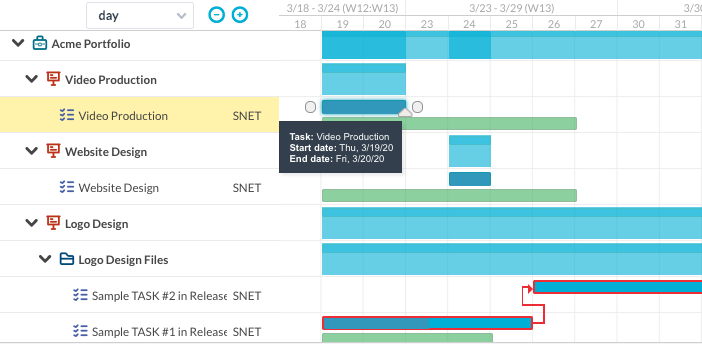 Gantt Charts
Gantt Сharts enables teams to maintain and adjust multiple customer projects. Through its visual representation, organizations can view the complete timeline of projects and update the schedules if deemed necessary. The project manager can also monitor project dependencies and take the actions required to reduce any inefficiencies that could hamper the project's health. OneDesk Gantt chart lets you identify the critical path of projects and helps identify risks that could affect the project timeline. With our Gantt view feature, you can map out each task within a project and include its work duration.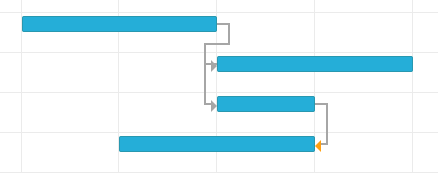 Scheduling Links between Tasks and other Items
Onedesk's Gannt chart enables managers to create scheduling links between tasks by linking the start and end dates to define the interdependencies within the project schedule. The user can choose multiple task scheduler options such as finish-to-start, start-to-finish and finish-to-finish links. This flexibility enables the manager to plan tasks according to the project requirements. These links can be easily created by the drag and drop option, which appears while hovering the taskbars within the Gantt charts. The tree view contains a quick access menu option to link multiple tasks with a finish-to-start link, which is the most common scheduling link within a project.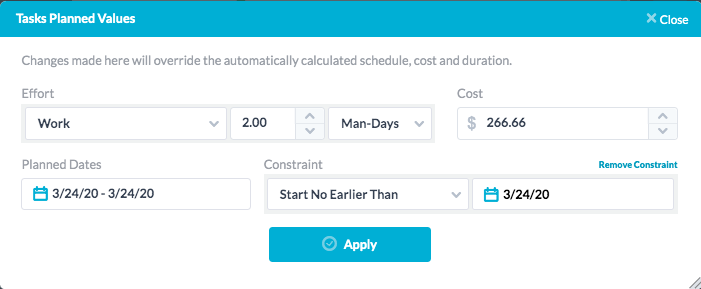 Factors Affecting Schedule Calculations
Task, duration and assigned resources are factors that affect schedule calculations. By default, OneDesk Ganntt Chart creates work-driven tasks. In this calculation method, the manager defines the planned start date and the effort in staff-hours or staff-days the task requires to complete. OneDesk determines the duration of the task based on the number of resources allocated. This work duration is used to calculate the planned finished date. The second task type is duration-driven. In this calculation method, the manager defines the planned start date and the duration of the task. OneDesk calculates the planned finish date, as well as the effort required from each assigned resource.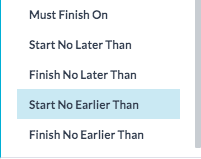 Constraints on Start and End Dates
OneDesk determines the end date of a task by taking the start date into account. When a start date is not defined for a task type, it is calculated by following a set of rules. For instance, the task creation date precedes the start date of the project, then the task start date is set as the project start date. However, if the tasks are linked together, then OneDesk calculated the start date based on previous tasks and following the Critical Path Method (CPM) calculations.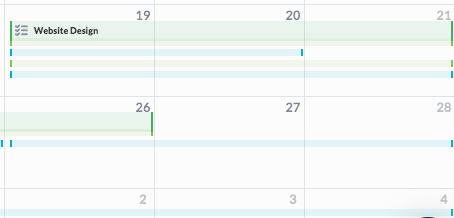 Calendar View
The calendar view displays the context of an organization's work within the scheduled days. When planning projects, it is critical to have a calendar view that showcases task distribution between all team members within a specific number of days. By using the calendar view, managers gain an idea of what resources are being employed and if there is room for flexibility. For instance, employees may book their vacations on some days or team members may have more hectic work scheduled for them. Therefore, managers can adjust timelines to efficiently manage both their teams and customer projects.
OneDesk TimeSheet Application
OneDesk provides an inbuilt time management application that keeps track of all timesheets and reveals details about work logged by team members. Managers can gain an idea about work completed by each assignee and whether the assigned teams efficiently used the hours. Apart from displaying such critical data about an organization's project management abilities, the timesheet application also allows the user to create reports for the customers for billing purposes.
ONEDESK - FREE 14 DAY TRIAL
Sign up and try out OneDesk for yourself. No credit card required.