Customer Project Management Software
Customer Project Management Software
Customer project management software allows you to plan all aspects of customer projects while maintaining the agreed deadline. Customer project management includes tracking the task progress cycle, monitoring the customer budget, managing employee work hours and more. However, a contrast between internal project management and customer project management is the need for on-going communication with customers. The goal of project management is to keep customers in the loop and allow client feedback when necessary.
Benefits of Customer Project Management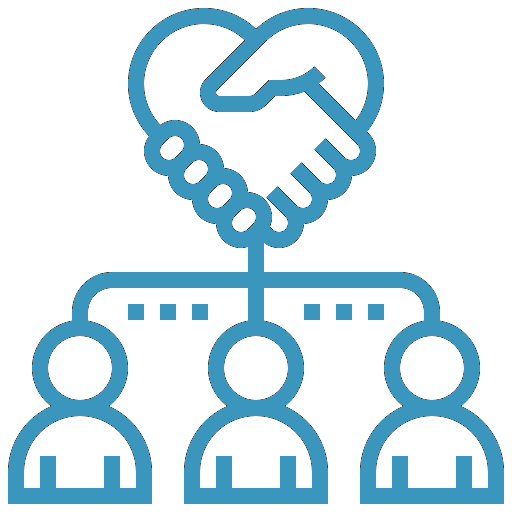 Client Collaboration
Customer project management enables clients to feel more involved in the service they receive. By keeping customers in the loop, service providers gain more feedback from clients and produce more quality work. There is also more transparency between all parties, eliminating any miscommunication in the process.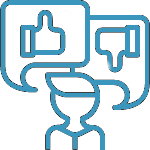 Customer Communication
By using client project management applications, companies streamline customer communication. In doing so, all messages between agents and customers are centralized in one system. This eliminates the need to work with multiple communication channels, making the organization's customer service stronger.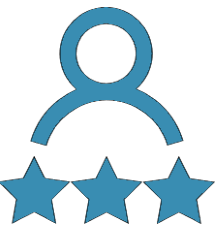 Customer Satisfaction
By taking a more customer-centric approach to project management, you keep customers informed about all the project related decision taken by the team. This makes customers aware of the project progress and helps to build a positive rapport between the project team and the customer organization.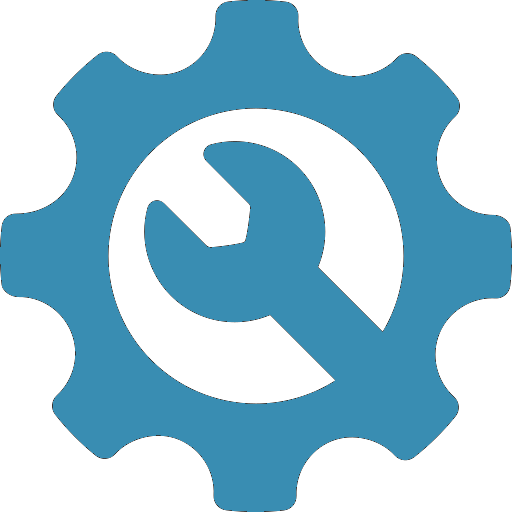 Personalized Support
Through extracting the essential details from customers, team members gain more context about the nature of the support request. In doing so, support agents can take the appropriate measures to resolve customer inquiries and, in turn, build customer loyalty towards the company.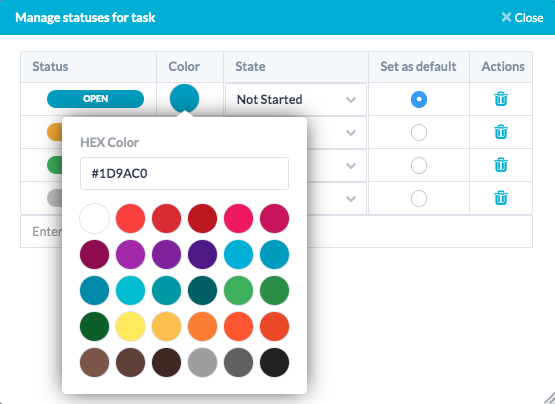 OneDesk Customer Project Management
OneDesk is a highly customizable application that can be tailored to meet the needs of customer projects. Almost all applications within OneDesk can be modified to provide the best customer service. For instance, task types can be personalized according to the customer request type. In doing so, agents can add custom fields to include more project-specific information. This application also equips you with features and properties that you can select for your task creation form or the ticket detail panel. The lifecycle statuses within task types are also configurable. As a user, you can add life cycle statuses that best define your ticket progression cycles. These lifecycle statuses can be created with their own colours and icons. You also have the option of routing these ticket types to the appropriate teams. OneDesk Workflow Automations makes this a possibility by letting you select a set of rules that automates ticket types according to the filters and actions you choose.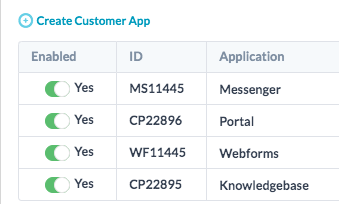 OneDesk Customer Applications
OneDesk offers customer applications that provide end-to-end solutions to clients during the project management process. You can add more customer applications based on your team objectives. However, OneDesk offers four basic customer-facing applications that serve different purposes to empower your customers.
Knowledgebase
OneDesk Knowledgebase application is a self-serve application to discover answers to common questions. By uploading direction based articles and training modules, you equip your customers to resolve technical errors without seeking the help of any support agent. Resources are categorized into groups in the knowledgebase, enabling customers to search by topic or according to search categories.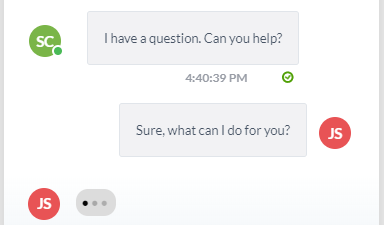 Live Chat Application
Livechat allows you to connect with your customers in real-time. Through live chats, support agents can quickly determine the requirements of the customer requests and take the appropriate steps to resolve them. Live chats are one-on-one interactions between the client and the support agent, making the conversation very easy to follow. As all the messaging includes timestamps, service agents are aware of the days when particular feedback was made by the customer or using the messaging as an audit history trail when deemed necessary.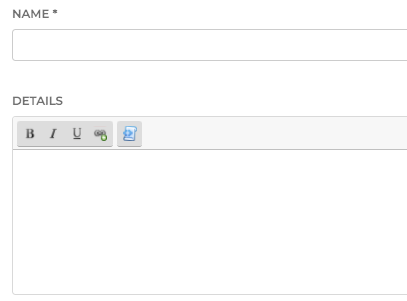 Webforms
You can create web forms for each ticket or task type. Web forms include general properties such as name, details and attachments. You can add custom fields to your web forms to collect additional ticket information from your customers. Name your custom field based on the information you seek from the ticket requester and make those fields a requirement to obtain the exact information from the customers.

Portal
The portal provides updates about any requested item types. Customers can only access information that you and your team share through the portal. Viewing information regarding the item can be limited to just individual requested items or according to the items requested by customer organizations. There are more viewing options available in OneDesk's portal. Team members can select the best viewing option according to the requestor organization.
ONEDESK - FREE 14 DAY TRIAL
Sign up and try out OneDesk for yourself. No credit card required.