Small Business Management Software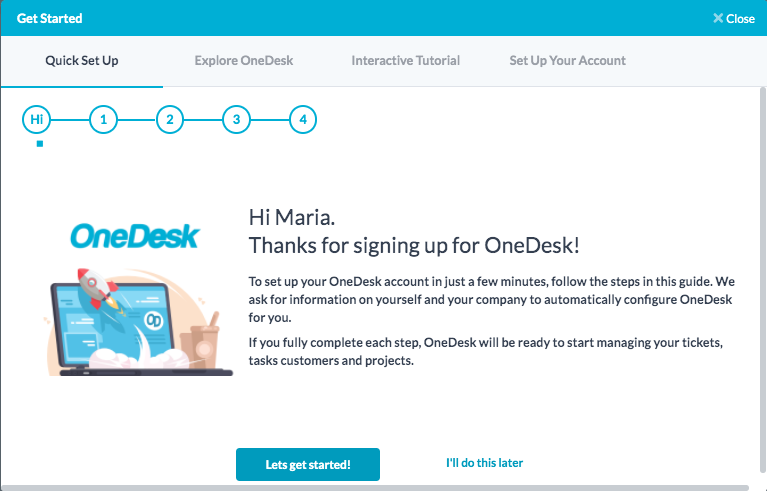 Small Business Management Software
Small businesses are labours of love, and using the right small business management software must be aligned with the right price point so small businesses can both stay afloat financially and work effectively. As small businesses focus on serving their customers and achieving business value, they need to rely on their tools and software to cover the roles and responsibilities they may not have employees to fill. From accounting to payroll, recruiting to project management, managing a small business requires tools for a variety of areas. Due to their smaller workforces and smaller numbers of customers, small businesses must ensure that the software they use meets their needs aren't overly complicated or optimized instead for large or enterprise businesses.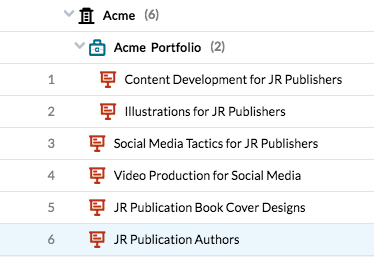 SMB Project Management
Both small and medium businesses (SMB) have different project management needs than those of large, enterprise businesses. Oftentimes, SMBs don't have dedicated project managers who can devote all of their time to managing a project in a particular department. If an SMB does have a project manager, they generally would have to work with various departments and need to adapt their skills to the particular needs of the team they are working with. In contrast, at large companies, project managers may specialize in client success, engineering, or marketing. This allows them to focus on an area and develop expertise, which is a luxury; not all businesses can provide. Because of this difference, SMB project management has its own set of unique requirements.

SMB Project Management Software
Using the software, project management can be streamlined so people who aren't project managers can be empowered to oversee projects without dedicating all of their time to it. Because of this gain in efficiency, project management software for small businesses is essential. By taking on much of the burden of tracking project work, enforcing workflows for tasks, and introducing automations to take action in a timely manner, this software needs to provide support and functionality for all areas of project management. This then allows small businesses to focus on their work without dedicating a lot of time managing it.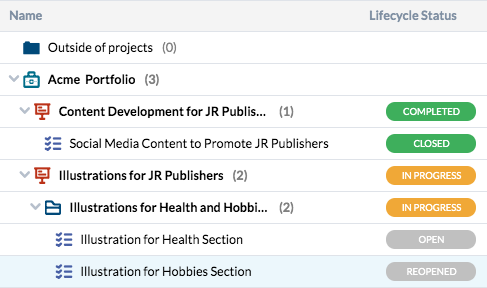 SMB Project Management App
At its heart, OneDesk's Tasks application is project management software. With a breadth of features that can be customized to meet our clients' specific needs, anyone can use our software for project management, no matter how much or how little experience they have in this area. Projects managed in OneDesk follow a simple hierarchical organization where project tasks are captured under a larger project. Projects can then be grouped into folders and portfolios as an optional optimization that our users can choose to use if it meets their needs. At the project task level, OneDesk defines a default set of key details that can be filled in for project work. These cover all of the basics – title, description, priority, assignee, and more – but for businesses that are specialized and need to track additional information for project work, our users can create custom fields for this. One aspect of project management that can bring frustrating overhead is ensuring project tasks have an accurate status. Although we provide a default workflow for project work, all of these statuses and the transitions between them can be customized to suit the business's needs. With our workflow automations, tasks can automatically transition into their correct statuses based on a set of criteria the project manager defines. This allows our software to manage project work for you.

OneDesk and SMB Project Management
Project management software for small business needs to account for the reality that the business may not have any dedicated project managers. This means that anyone should be able to take on those responsibilities while still contributing to their main role. Because of the flexibility in OneDesk's Tasks in terms of workflows, detailed data fields, and organization, any small business can configure our software to work for their situation. When small businesses are able to focus less on their project management and more on their work, they can see growth and success. For those businesses that grow into medium or even large businesses, OneDesk will scale with them and their changing needs.
ONEDESK - FREE 14 DAY TRIAL
Sign up and try out OneDesk for yourself. No credit card required.