The October 2021 release of OneDesk went live on October 2nd, 2021 and included the following new features.
Recovering Deleted Projects
When you delete a project, it is archived for 7 days before being permanently deleted. This will give you the opportunity to recover it if you deleted it by accident. Note that this does not apply to individually deleted tickets and tasks. They are deleted after 20 seconds.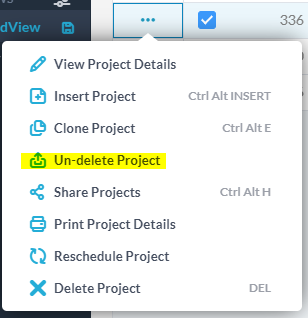 Grouping and Sorting from Column Headers
Now you can group or sort in the list views easily by clicking on the header. You can then make any other changes you want to the view (filters, column visibility) and save it if you think you will want to reuse it later.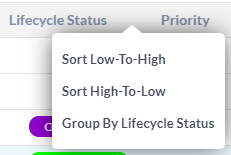 Timesheets and Activities on Projects Detail Panel
Everyone loved having related timesheets and activities directly on the ticket/task details. Now, this is available for the projects' detail panel as well.

On-Premise / Private Cloud Installer (Beta)
For those of you who are interested in installing OneDesk on your own servers (either local or cloud), we have released the beta version of our installer. This is available upon request for those of you who have tested the SaaS version of OneDesk but would like to host it themselves. During the beta period, support for the installation process is provided free of charge. A 50-user minimum also applies during this period.
Improvements to our MS Teams Integration
By popular request, we have made some enhancements to our MS Teams integration. Users can now see their tickets and tasks directly inside Teams and update them quickly. This is an ongoing project so you can expect bug fixes and new features to be added over the next few months. Please let us know if you have anything you would like for us to add.
Sending Test Emails
If you would like to see how an email template looks before you set it live, you can send yourself a test email directly from the create template popup.
Usability Enhancements
The Language switcher can now be found in the user menu (top right).
The configuration options for the timesheets form have been moved to the 'Forms' App in Administration.
The sum of the timesheets hours on a task or ticket can now be found under the list of timesheets.
Adding columns to the workflow automation List to help you better identify the one you are looking for.
You can now 'Mark All Messages as Read' in the Messenger.
New prompt text in the message composer informs users about the @ and # functionality.
Plus over 170 other fixes and improvements.