Measuring expectations is the key to retaining existing customers
It is well known that customer satisfaction is measured by whether or not a company meets or exceeds customer's expectations. We also know that the achievement of high levels of customer satisfaction leads to increased customer loyalty and customer retention. The question is: How do you identify your customer expectations?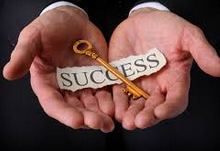 Most companies listen to their customers, but the reality is, this type of feedback is not enough. Craig Cochran, author of Customer Satisfaction: Tools, Techniques and Formulas for Success, asserts: "Despite the highly critical nature of customer feedback, organizations often treat customer feedback as an afterthought, something that they might get around to, if time allows. The processes for gathering and using feedback must be moved to the forefront of the organization's strategy." To be truly customer-centric, the focus needs to be on strategies for retaining exisiting customers. Furthermore, companies must do more than just listen to their customers; they must also take action. Companies should take a step back and focus on what really leads to customer satisfaction– in depth understanding of individual customer needs and expectations.
Retaining existing customers requires continuous engagement
These days, customers prefer to make a human connection and get product recommendations from people they can trust. Companies who understand the needs of their customers can successfully turn customer conversations into a gateway of information about their brands, products, services, and even competitors. Today, there are a multitude of different channels available to customers and businesses need to rethink the way they communicate with their audience. In order to grow their business and improve customer relations, companies must know how to create engaging conversations.
Related blog posts:
Customer requests and starting conversations around them
3 ways to get customer feedback