We often get asked by our customers whether OneDesk allows users to recognize similar ideas as it would help avoid duplicates and increase productivity by keeping similar ideas grouped together.
There are several ways in which you can recognize similar ideas in OneDesk:
Through the customer portal
Customers can submits ideas (or any other type of feedback) via the customer portal. As items are entered, some suggested "similar items" that are already published on the customer portal are shown.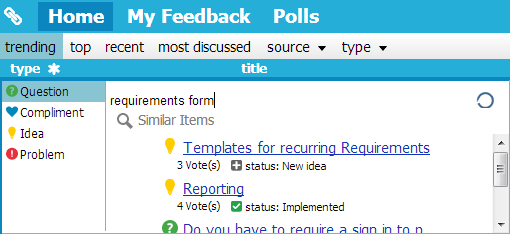 Link ideas together
You can link ideas and other items to a related or "duplicated" dependency. For example, you can link one or more idea or feedback to a requirement or "story" or vice versa. This allows you to keep a record of items that are related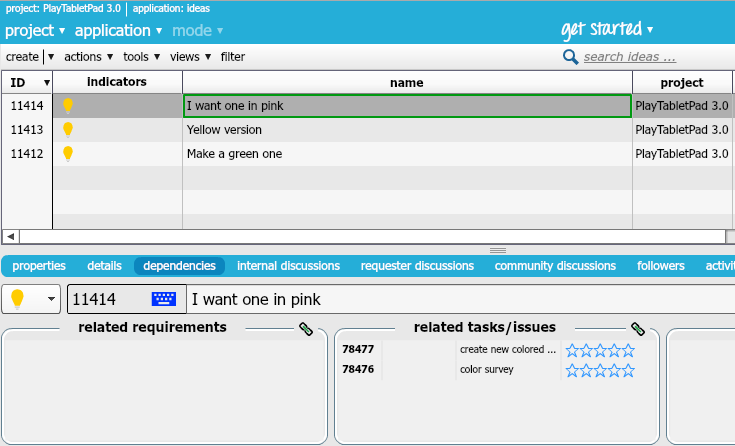 Tag ideas
By using tags, you will be able to filter ideas based on them, which will allow you to view and group items that are similar. One benefit of using filters is that you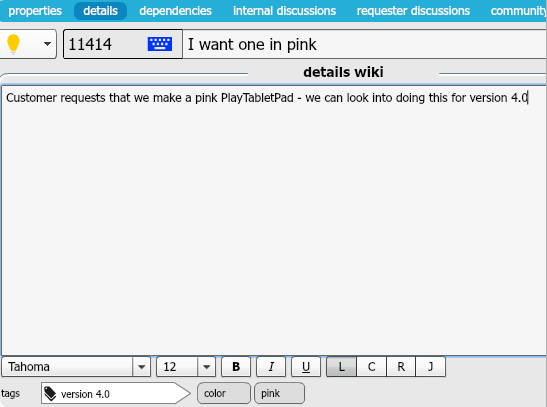 Use custom fields
Custom fields allow you to add properties to ideas, feedback, requirements or any other item, to help classify and organize them. By creating custom fields, you will be able to classify ideas according to your needs.