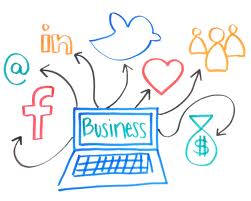 2012 was big year for social businesses. Many businesses became aware of the true meaning of "social business." They understood that it does not simply involve using social media in the workplace; rather, it implies using social channels as a new form of communication to interact, listen and engage with colleagues and customers.
Businesses are not the only ones who are making the transition to social. In 2012, many organizations saw a change in their customers' behaviours. More and more customers have realized that they can talk to brands directly by connecting with them through social media. Near the end of 2012, we wrote about how McDonald's recognized this and adopted the social concept by engaging with their customers through their own social media platform. https://www.onedesk.com/2012/10/open-business-mcdonalds-gets-it-right/
The following social business statistics fascinate me. While of the stats show that many businesses are slowly adapting to the concept of being a social business, some of them show how many organizations fail to respond to or meet customer expectations of requests and complaints submitted via social media.
Let's start with some basic but interesting social media stats:
Each week on Facebook more than 3.5 billion pieces of content were shared.
Over 350 000 000 users are addicted to Facebook.
There are more people on Facebook (901M) than in Europe, Russia & Middle East combined (780M).
If Twitter were a country, it would be the 12th largest in the world.
There are 1 million groups on LinkedIn.
In 2012, watching TV became a social experience as television shows started designating Twitter hashtags for episodes and scenes.
Earlier in 2012, this interesting article from PCMag talked about how people were getting hired based on their Klout score. http://www.pcmag.com/article2/0,2817,2403567,00.asp
That being said, the social web is crawling with social customers:
80 percent of social media users prefer to connect with brands through Facebook. (Business2Community)
According to this site, older consumers are more likely to expect customer services responses via social media than younger consumers.
According to a study by Mashable, 13% of customers said they post updates about brands they like.
56% of consumers say that they are more likely recommend a brand after becoming a fan on Facebook.
In 2012 57% of comments about U.S. airlines on social media were negative. This seems to continue this year with all the hype about the American Airlines logo change. Read our story about this here.
With these in mind, these social business stats from 2012 are fascinating:
71% of companies today say they provide customer support via social media. 18% handle over a quarter of all customer care this way. (SAP and Social Media Today Report).
77 % of B2C companies and 43 percent of B2B companies acquired customers from Facebook. (Business2Community)
Two-thirds of businesses use social technology for marketing and related functions.
25% of the top retailers have never responded to a customer message on their Facebook Page wall.
Only 33% of consumers expecting a customer service reply via social media actually received one.
40% of retailers have actually deleted messages posted by customers to their Facebook wall.
Has your business made the transition to social? Tell us your stories of what succeeded and did not.

Sources:
Social Media Customer Service Statistics 2012 [Infographic]
The leading indicators of social business maturity in 2012 (ZDNet)

Related blog posts:
Social Business Trends for 2013
Most searched words in 2012 – Google's annual Zeitgeist report