Understanding social product management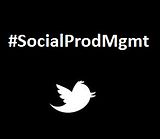 Social product management is the next big thing and product managers across all industries are paying attention. Here at OneDesk, we believe that effectively adopting a social product management framework within an organization requires the right combination of tools, methods and collaboration between employees, business partners, and especially customers.
Exploring the issues and new ideas surrounding social product management
Join us for our weekly Social Product Management Talk on Twitter (#SocialProdMgmt) Wednesdays, 11:00 AM EST.
During this lively chat we will explore the Social Product Management space:
Current and emerging trends in social technology
Product management challenges
The process behind social product management
Useful tips, tools and resources
Got a specific area of social product management you would like us to cover?
Share your ideas and topic suggestions by leaving your comments below.
See you Wednesday! 🙂