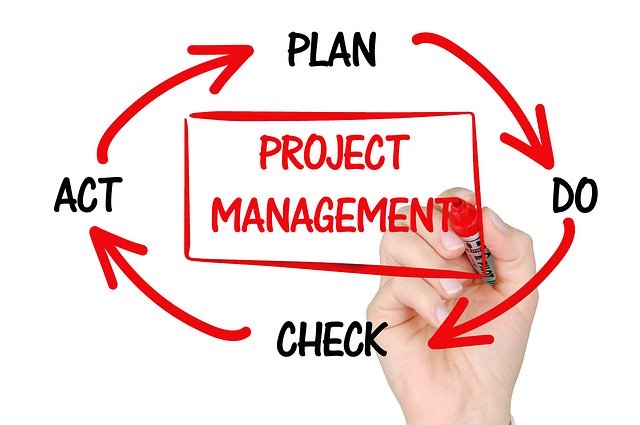 Easily generate projects from requirements & feedback, encourage teamwork and collaborate with all stakeholders to ensure your projects are a success. Assign, schedule, and track tasks in real-time.
Project managers (PMO) wear many different hats. The best PMs play a combination of HR, engineer, accountant, and communications specialist roles. They are responsible for getting projects completed on time and within budget. However, circumstances always seem to conspire against them.
Common challenges involved in project management PMO include:
Generating task lists and ensuring that requirements get full coverage.
Planning, budgeting, assigning and scheduling tasks.
Keeping a lid on "scope creep" and preventing project requirements from expanding after launch.
Managing customer or executive expectations so that results are delivered as expected with no negative surprises.
Keeping team members happy and productive while ensuring that necessary work and reporting policies are respected.
Tracking schedules and budgets in real-time and determining if the project is on track or adjustments need to be made. Identifying bottlenecks and cost overruns early enough to make a difference.
Composing status reports and communicating them to all interested parties.
For companies that can meet these challenges, the benefits and opportunities are substantial:
Deliver your projects on time and within budget.
Happy customers and repeat business.
Controlled costs and higher profit margins.
Happier, more productive team members.
More effective communication between all departments.
Meet deadlines and reduce the need to hire additional staff.
OneDesk helps deal with the challenges of project management/PMO. Here's how:
Generate tasks from requirements with a single click. Link tasks to requirements, support issues, customer ideas and more; ensure full traceability and coverage.
Optionally generate projects from the bottom up; allow those performing the tasks to suggest projects and provide time estimates.
Schedule tasks over time using date and relationship constraints. Real-time CPM calculations lay out tasks on a Gantt chart.
Automatically calculate budgets using resource costs, planned work and fixed costs.
Visualize the timeline by resource usage and easily assign tasks to resources by drag and drop.
Integrated collaboration tools provide clear communication channels between team members and customers, while capturing the conversation for later reference.
Track projects in real-time with sophisticated metrics such as earned value, planned value and more. To get more detail or investigate a bottleneck, just drill down.
Worklogs make it easy for team members to report work. Data is automatically added to the project.
Share projects beyond the boundaries of your organization with subcontractors, partners and customers, while still retaining full control and ownership of your data.
Much more!