Last week, we released a fun little video that briefly highlights some of the positive and negative elements of project management.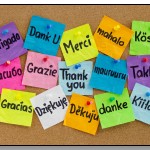 We were very pleased with the response from the product management and project management community and wanted to take a minute to thank everyone who helped share this video across the social web. We are especially pleased to hear that some of you have even decided to incorporate our video into your PMP training courses (kudos, Jeff Furman) and webinars.
As always, the OneDesk Team is very active on LinkedIn, Facebook and Twitter – so come join the conversation!
Haven't seen the video yet? You can check it out here: What is Project Management?
Spread the word!