Ticket Routing & Workflows
In OneDesk, you've got a lot of control over where your tickets come from, where they are routed to, and more.

Capturing Tickets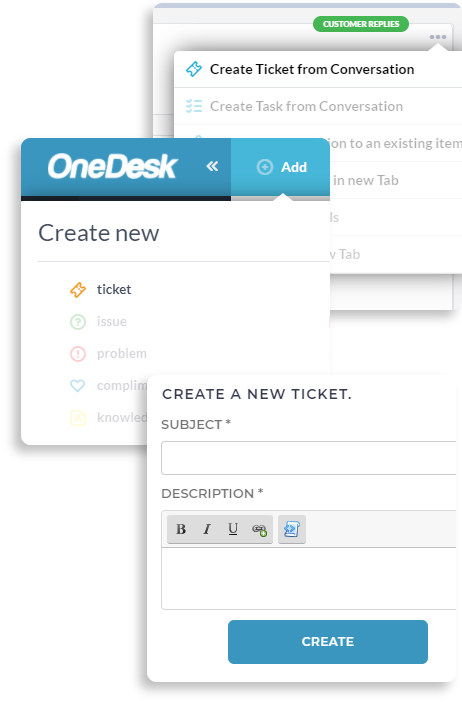 You can get a ticket or task (items) into OneDesk in any of the following ways: capturing emails from your support email address, using an internal item creation form, customer-facing item forms, live chat, importing items from other systems, or through integrations and API.
Learn more about ticket capturing here.

Ticket Routing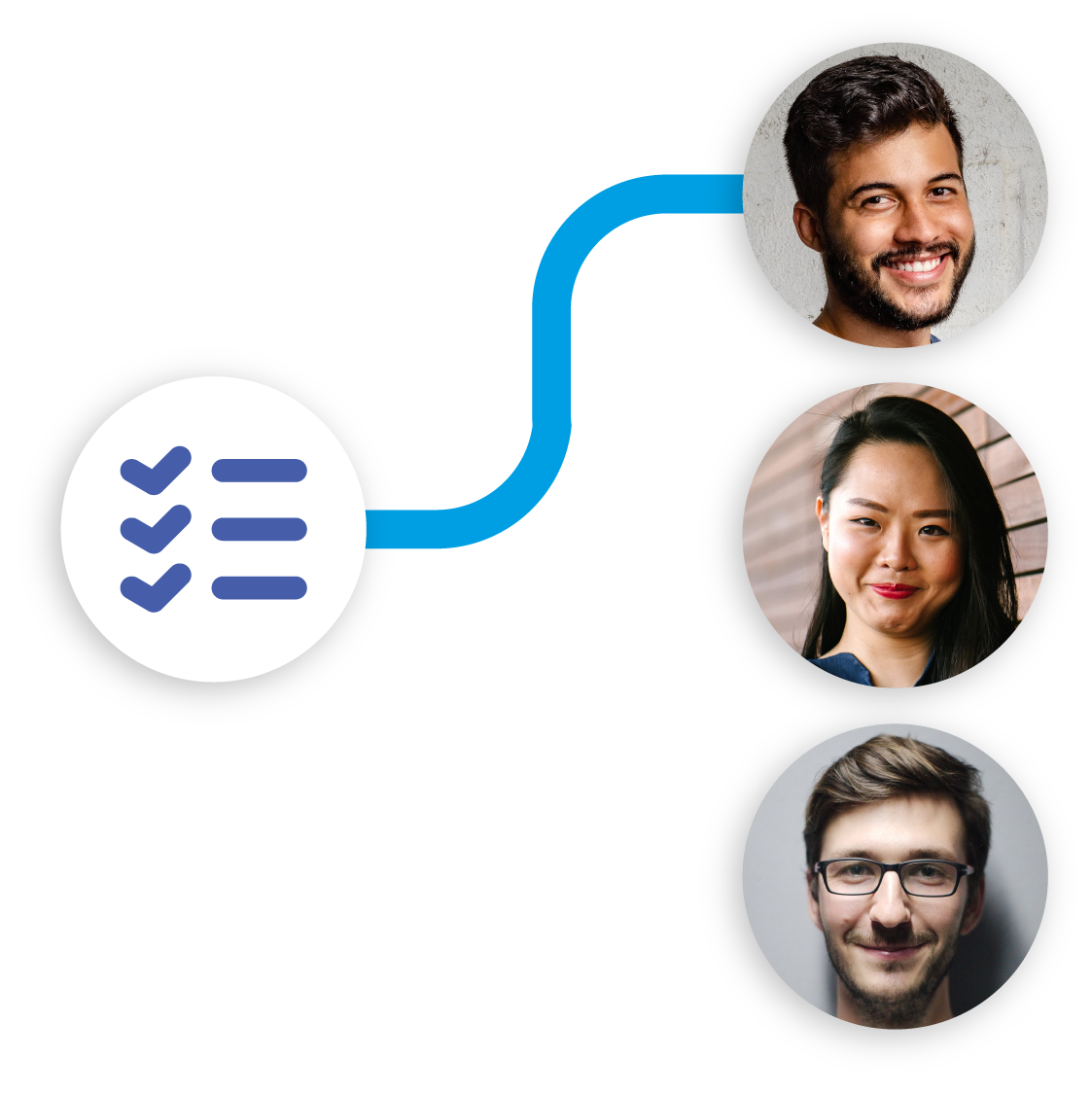 Route tickets and tasks (items) in any stage of their lifecycle to where they need to go. You can use OneDesk's workflow automations to auto-route items to projects, individual team members, teams, by round-robin, and more. Minimize the time you spend getting items to the right person or location.
Learn more about ticket routing here.

Resolving Tickets
Once tickets are flowing into your OneDesk, you need to find which ones you have to work on and tackle those with the highest priority. That's where custom views come in.

Custom Views for Your Tickets

In OneDesk, you can create custom views that show you a filtered-down view of tickets in the projects assigned to you. Use the filters to create custom views that allow you to see which tickets have been assigned to you and sort those by priority. Or, generate other useful views that can help speed up your ticket resolution time.
Learn more about custom views here.

Working on a Ticket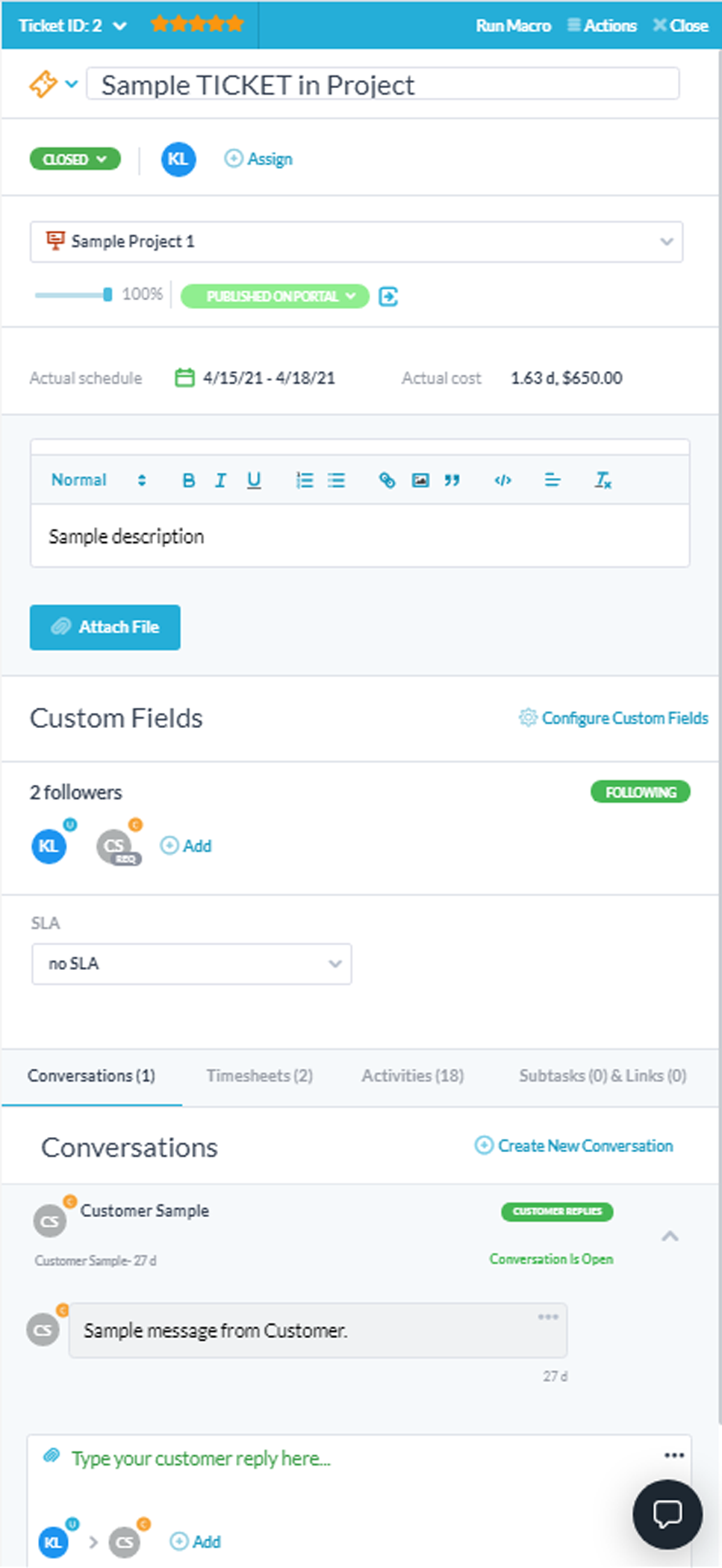 Most of the work needed to resolve a ticket can be done within the ticket's detail panel. You can talk to customers, view attachments, update the ticket status, and more all from one view.
Learn more about the detail panel here.

Communicating with Customers

In OneDesk, you don't need to care where communication is coming from or going to; OneDesk takes care of the details. No matter if customers are communicating with you through the customer apps, email, or live chat, all communications are centralized in OneDesk. Send text, links, images, attachments and more, OneDesk gets your communication to whatever channel your customer is using.
Learn more about customer communication here.

Communicating with your Team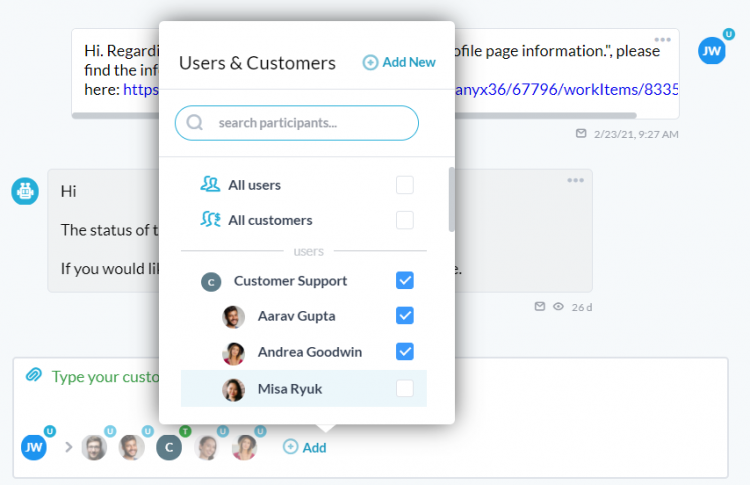 OneDesk lets you keep in touch with your users and teams to ensure you are all working on the same page. You can change your user settings to determine what you are notified about and use the mobile app to communicate with other users, customers, or update your assignments from your phone. A messenger application in OneDesk centralizes all incoming communications so you never miss any messages.
Learn more about team communication here.

Updating Ticket Statuses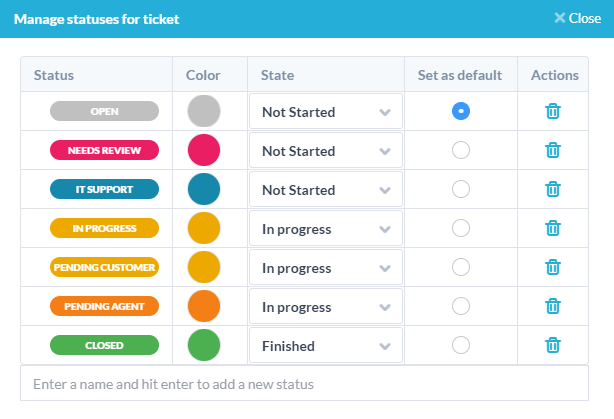 In OneDesk, your ticket statuses can be changed manually or by automations that you set up based on specific triggers. You can configure your own custom statuses in your OneDesk based on your unique workflow.