Track issues and tasks simultaneously with OneDesk
We recently announced the addition of new Issue Tracking Management features that dramatically simplify and help to organize the project management process. It is now possible to track issues and bug fixes or defects in a single view within OneDesk.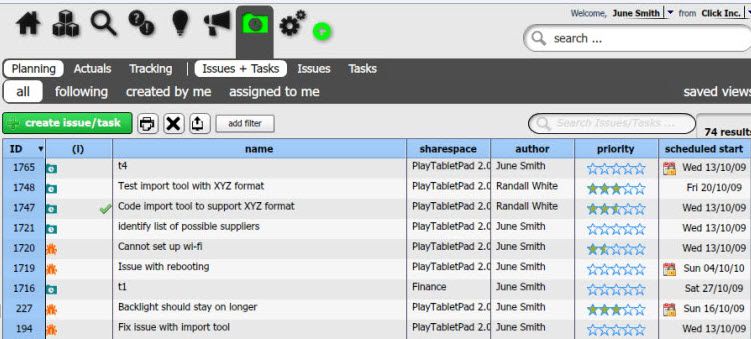 Track issues and tasks to simplify the project management process
In a recent interview with Cindy F. Solomon, Founder of the new show Tools of the Trade and Product Management Talk, Derek Gold, OneDesk Vice President of Product Marketing, explained how the ability to track issues and tasks in one single view helps product and project managers get a better idea of how their projects are progressing:
"…in the end it may be the same Product engineer doing the work whether it's a bug fix or a small feature enhancement…and it may be that same engineer who is also going to be implementing a big project…and it may be that same engineer who is also going to be implementing a big project, either way, you need to be able to see how their workloads are organized to ensure that even the lightweight activities are properly scheduled, tasked out and planned in detail."
Try OneDesk for free
At OneDesk, we understand the complexity of the product management process. With the addition of these new issue tracking and management features that combine with the task management applications, product professionals can better scope the overall process, and identify and flag issues that may cause setbacks that prevent successful—on time and within budget—completion of projects.
We invite you to check these new features. You can get a free OneDesk account right now. It only takes a few minutes to sign up and get started. As always we are happy to answer any questions or help with any issues you may have so please reach out to us via Twitter, Facebook or through our customer portal. You can also reach out to Jacob, our Community Manager through our new live chat feature on our website.