Once work has started, OneDesk lets you keep track of who's worked on what. Timesheets and timers make it easy to log time worked and the Analytics app allows project managers to keep a close eye on team performance, project sprints, and more.

Submitting Timesheets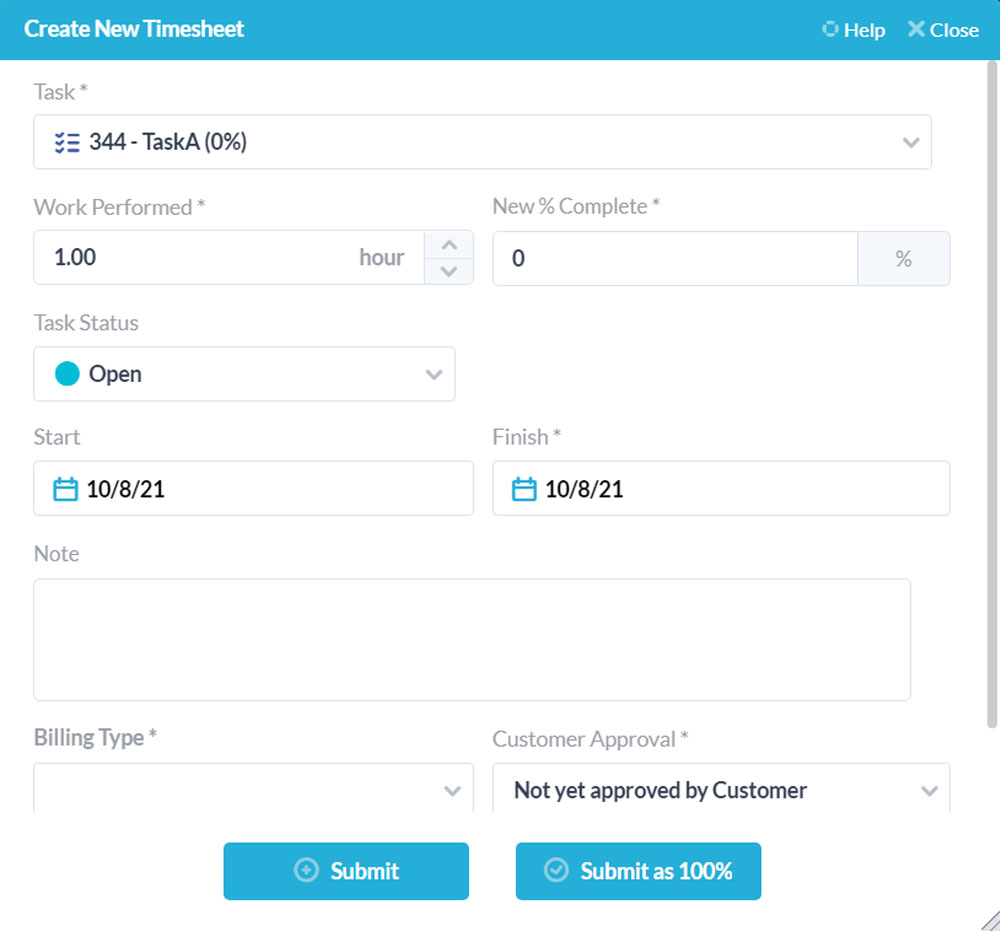 You can submit timesheets to log the hours you work on a ticket or task. The information filled out in a timesheet can be configured by an administrator and you can make certain fields required to ensure you have the information you need.
Learn more about timesheets here.

Running Timers
If you need to track work in real-time, you can use OneDesk's timers. Simply click to start, click to pause, then click to stop. Timers run in the background, allowing you to work on your tasks without needing to focus on tracking time manually. Once a timer has been stopped, you can submit the time you accumulated as a timesheet.
Viewing Timesheets
In the timesheets application, you can view a record of your submitted timesheets. Administrators can also view timesheets submitted by your team members and create filters that allow them to view certain submitted timesheets.
OneDesk lets you monitor and run reports on your team members to ensure that they are getting work done efficiently while also delivering exceptional customer support. You can create, save and schedule reports to be emailed to your inbox with updates on the performance and work efficiency of your team members. You can also create custom views to better manage your team and use the chart widget to check workload balance, what your team is currently working on, and more.
Learn more about tracking team performance here.