OneDesk for Email to Ticket
Create Tickets Automatically & Improve Your Help Desk Flow
OneDesk ticketing system allows you to automate ticket creation through email capture. This ensures that no request is left unnoticed and greatly improves your ability to track and efficiently resolve customer support tickets.

Centralized Ticket Capture System
OneDesk lets you create different ticket types that are fully customizable, each with its own independent creation email address. This allows you to differentiate between the type of ticket requests and organize them in a way that fits your organizational needs.
AutoForward Support Email
Capture tickets through email by auto-forwarding your support email to a OneDesk ticket creation email. OneDesk will then start creating tickets automatically as customer requests come in through email.
Prepopulate Ticket Details
The subject of the email becomes the name of the ticket and the body becomes the description. The customer becomes the requester and any attachments are also linked to the ticket. If it's from a new customer, a new customer record will be generated.
Ticketing Automations
When a ticket is created, automations can be applied to fit your workflow needs. For example, you can set it up so that when a request comes from a specific organization, it is moved into a specified project and automatically assigned by round-robin to a member of your support team.
Project Management Capabilities
OneDesk allows you to escalate support issues by changing tickets into tasks. This is necessary when resolving a customer's needs requires more planning and additional work. Assign tasks to other departments/teams and collaborate with them to resolve customer issues.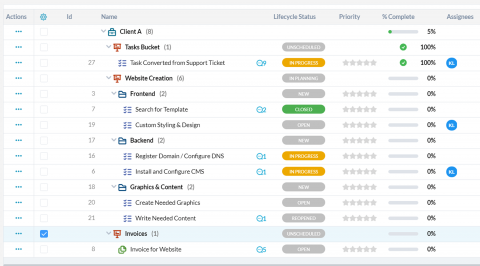 Why OneDesk?
OneDesk is a combination of HelpDesk and Project Management in one application. OneDesk makes it easy for you to manage projects without the need to purchase, learn, integrate, and switch between multiple applications.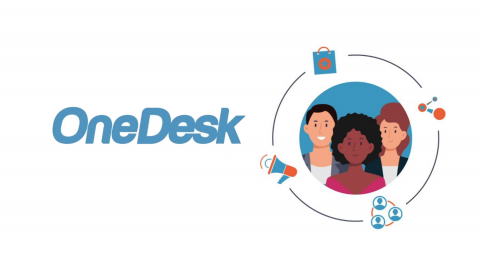 ONEDESK - FREE 14 DAY TRIAL
Sign up and try out OneDesk for yourself. No credit card required.