OneDesk provides you with a powerful omnichannel solution that ensures seamless customer support across multiple channels. Capture tickets from emails, chats and, webforms into a single application, helping your team deliver end-to-end support for your customers.
Multi-channel Ticketing
OneDesk's multi-channel ticketing system captures support tickets from different channels and organizes them into a centralized platform. 
Email to Ticket
Stay on top of all your emails. Auto forward your support email and capture email requests into tickets automatically. OneDesk's ticketing system helps you prioritize, assign, and manage customer requests efficiently.
Create Ticket from Conversations
Whether it's a support request from your customers or team members, you can create tickets directly from the message you received. OneDesk links your ticket to the message, helping you accomplish exactly what was requested. All messages are time-stamped, eliminating misunderstandings or errors. 
Webforms
Create webforms to address different types of customer inquiries. Customize webforms to collect all the necessary information in one go. Webforms eliminate the shortcomings of email inquiries and significantly lowers ticket resolution time.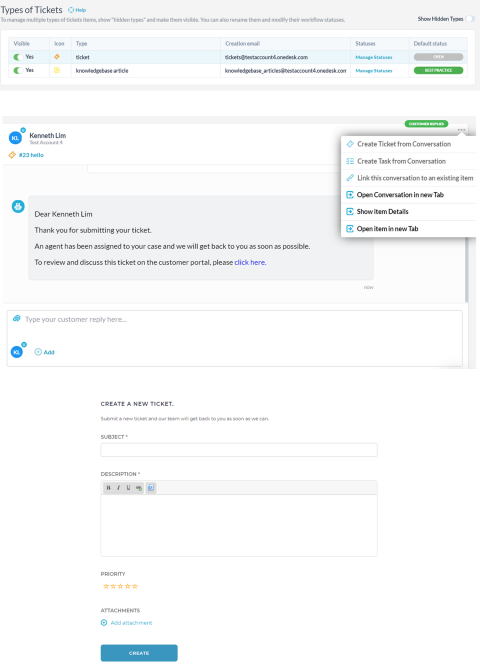 Centralized Communications
Manage your communication from a centralized platform. Centralized communication helps you stay on top of all your interactions with teams and customers.
Customer Communication
Keep track of all your customer communication in one place. Whether your customers contact you via email, webforms, portal, or live chat, OneDesk captures all your customer interactions, helping you respond to your customers quickly. Discuss ticket updates with your customers and download attached files with a simple click. OneDesk makes it easy for you to collaborate with your customers and receive their feedback throughout the process. 
Team Collaboration
Collaborate with your team members to quickly resolve customer requests. With OneDesk, you can directly create conversations from the ticket and share files to receive your team members' feedback. Carry out conversations with multiple team members and departments and provide the best service to your customers. Mention your team members by tagging them in conversations and bring their attention to tickets and shared documents. Use the pound key to link other tickets to the existing discussion. Bring your customers in the mix and keep your ideas flowing.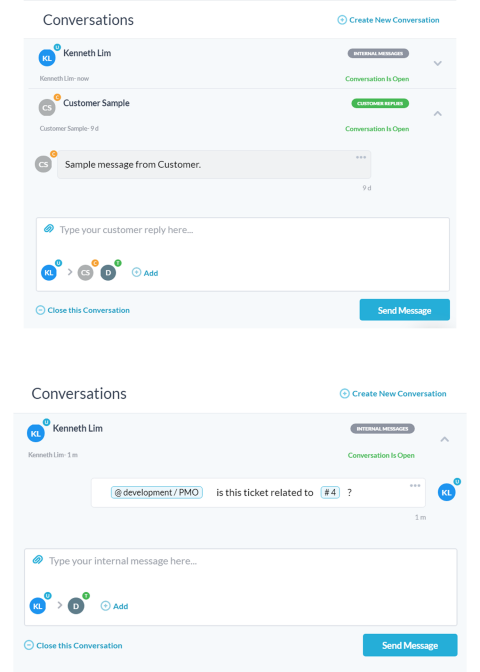 Intuitive CRM System
OneDesk captures your customers' contact information from emails and webforms and stores it in our Customers Application. Customers are automatically organized by their domain names, eliminating manual work for your team. Hover over customer names to view their summary cards, which display essential information. Create custom fields to include additional information about your customers and better manage your leads.

Automated Workflow
Increase team efficiency by automating repetitive manual work. Set up rules to automate actions in OneDesk and keep your team productive at all times. 
Route tickets to relevant projects and portfolios. 

Assign tickets to individual assignees and teams automatically. 

Set up automated email reminders for events, meetings, and more. 

Prioritize tickets based on the urgency of the support. 

Manage team workload by assigning tickets by round-robin. 

Create SLAs to measure team performance.
Powerful Self-Service
OneDesk offers powerful self-service applications that empower your customers to resolve their issues by themselves.
Knowledgebase
The Knowledgebase includes self-help articles, tutorials, and answers to FAQs, helping you reduce ticket load significantly. OneDesk's Knowledgebase allows you to categorize items by hierarchy. Create parent categories to organize a broad range of items into one place and then subcategorize content into more specific folders. With a keyword search feature, customers can locate the necessary step-by-step guides and resolve their problems immediately. Highlight important articles by featuring them in your Knowledgebase and make them accessible for your customers. Once read, customers can view similar content to remain informed every step of the way.
Portal
The portal enables your customers to track the progress of their support tickets. You can make this process transparent for your customer and give them complete visibility into your workflow. By displaying properties such as percentage of completion, start date, end date, and assignee name, you can keep your customers informed. Based on the ticket update, your customers can create conversations directly from the portal and attach files if necessary. To protect your customer information, you can enable customers to sign in to the portal. As an added security measure, you and your team can provide role-based access to customers and decide what they can see. Allow customers to view only their own tickets, tickets requested by their organization, and more.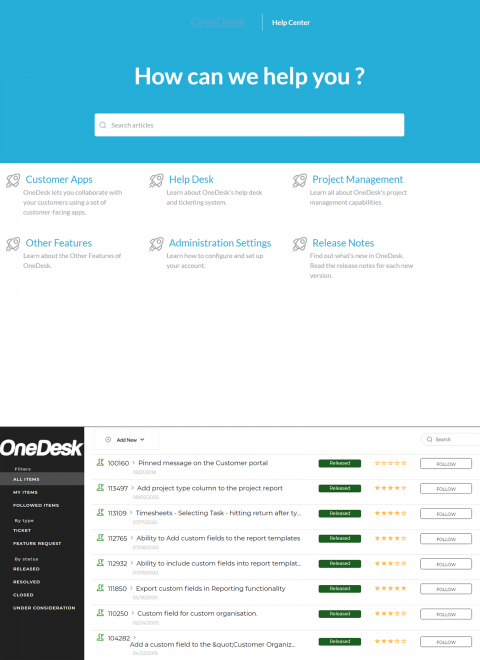 Integrations
OneDesk integration capabilities make your platform complete by allowing you to switch effortlessly between multiple applications. By integrating with other web applications, you can automatically capture support tickets, record customer feedback, and connect ideas to ensure no details fall through the cracks. 
Single Sign-On (SSO)
OneDesk Single Sign-On feature enables team members and customers to authenticate their identity and access applications automatically. SSO eliminates the need for managing multiple usernames and passwords, helping your end-users access OneDesk's applications quickly. 
Public API
OneDesk's public API lets developers access the functionality of the platform programmatically. Some of the functionality includes accessing organizations and their information, working with feedback, requirements, tasks, issues, projects, timesheets, and more.
Built-in Integrations
OneDesk includes a series of built-in integrations that directly connect you and your team to some powerful web applications. 
Box

Dropbox

FreshBooks

Mailchimp

Okta 
Zapier
Zapier plugin connects you to 2000+ applications. Connect multiple apps to your OneDesk and accomplish all your tasks from one platform. Automate tasks without coding and carry out your work with more efficiency. Learn more.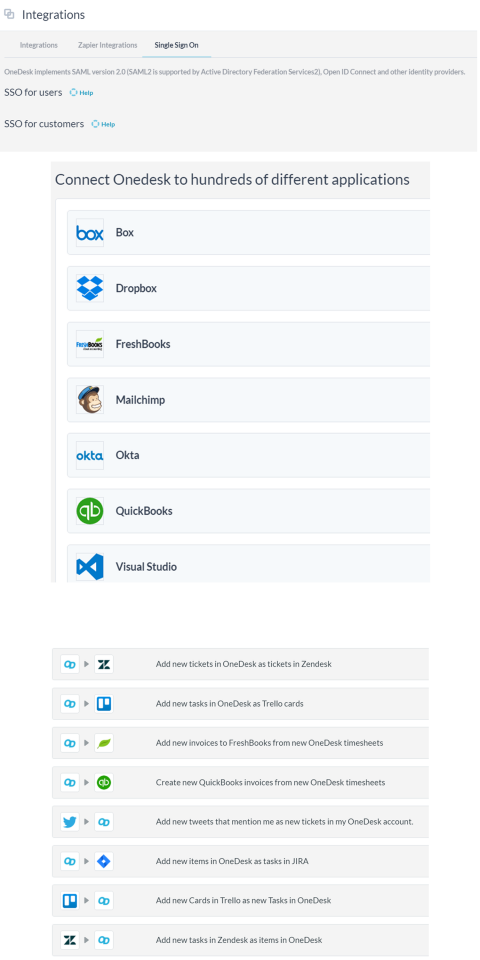 BOTS and Automated Messaging
OneDesk BOT offers a personalized yet automated service to your customers. Automate your BOT reply according to your customer's inquiry and edit the messaging at any time. BOT replies and automated messages help you remain available to your customers 24/7 . Using automated messaging allows you to ensure fast and accurate responses to your customers and eliminates repetitive work for your teams.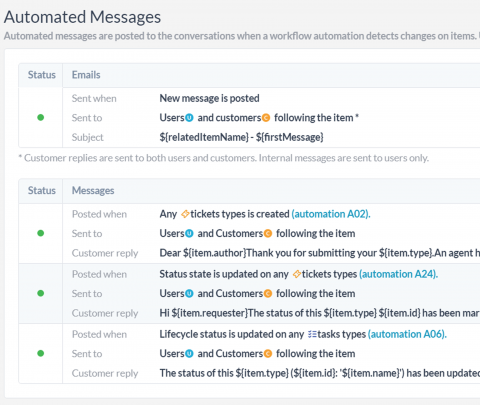 Get a Birds Eye View of your Support Performance
OneDesk's Statusboard view gives you full visibility into your team's workflow. The statusboard is based on the Kanban Methodology, where your tickets and tasks are represented as cards. You can drag-and-drop cards into different columns to change their lifecycle status. Monitor how work is distributed among team members and create a more well-balanced workflow.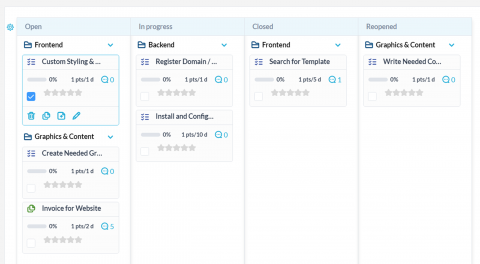 Project Management with Omnichannel Features
Plan extensive projects and manage your budgets in one application. OneDesk's robust project management features enable you to plan multiple projects from start to finish. Manage your project timelines with Gantt charts and compare the progress of Project A to Project B. Organize your projects into relevant portfolios, collaborate with team members and customers, track timesheets, and create reports from one single application.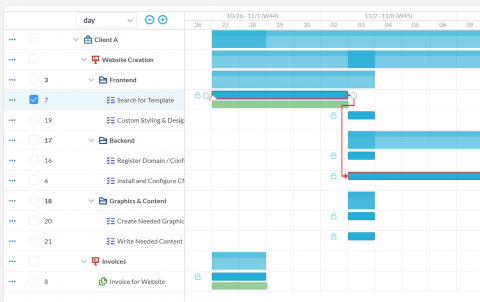 Why OneDesk?
OneDesk is a combination of HelpDesk and Project Management in one application. OneDesk makes it easy for you to manage projects without the need to purchase, learn, integrate, and switch between multiple applications.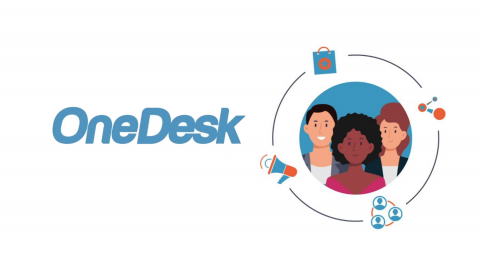 ONEDESK - FREE 14 DAY TRIAL
Sign up and try out OneDesk for yourself. No credit card required.