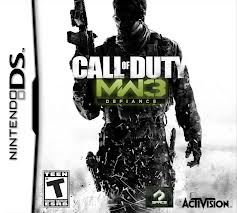 In my previous blog post, I wrote about some of the most successful product launches in 2012. In first place, I stated that video-game maker Activision saw one of the most successful product launches last year.
The release of Call of Duty: Modern Warfare 3, generated over $775 million in revenue in only five days. Fascinating, right? Let's drill down and discover what made this product launch so successful.
Success factor #1: They listened to their customers
As economic conditions toughen, listening to customers is more important than ever. Activision's CEO Bobby Kotick realizes this and spoke about this at the Web 2.0 summit in San Francisco.
"I think [listening to customers] matters more now than ever before," Kotick said, as reported by Gamasutra, "because you have incredibly passionate and vocal consumers, and they are really thoughtful and articulate about what they would like to see in a game, how you can enhance the experience. So if you take the time and actually listen to what your customers have to say, you are going to create much better experiences." (Inside Gaming Daily).
In order to listen to their customers, Activision has set up a community on their website, on which users can voice their opinions and suggestions.
Success factor #2: Uniqueness established over time
Activision did not just miraculously make over $775 million in five days. The first game in the Call of Duty series came out in 2003. Its success and popularity continued to build over the years, and each release broke a new new record. Call of Duty has stood out in its niche market since it was first released. Competitors have tried to copy the series, however, none have been able to match the unique nuclear explosions and creativity of a Modern Warfare game.
Success factor #3: Users NEED other users
The Modern Warfare games have a multiplayer function, which means players can connect with other players and play against each other. Activision has redesigned some game modes and introduced some new ones. As they explain on the Call of Duty website, "Modern Warfare 3 delivers a multiplayer experience that continues to raise the bar by focusing on fast-paced, gun-on-gun combat, along with innovative features that support and enhance a large variety of play-styles."
Because the game has a multiplayer function, players need other people to play with to get the full experience. This most likely causes fans of the game to tell their friends about it and encourage them to play it too.
Success factor #4: Effective product marketing
There are already thousands of Call of Duty fans, but that does not mean that Activision was able to downplay the marketing of Modern Warfare 3. Activision believes that all their marketing efforts should be as creative and innovative as the games they create.
Activision knows how to create a lot of pre-release buzz. Before the release of Modern Warfare 3, they created a lot of hype by building anticipation to the release on the Call of Duty website. http://www.callofdutymodernwarfare-3.com/ They made an action-packed trailer and even built anticipation to it by announcing teasers.
Their Call of Duty XP event attracted approximately 8000 Call of Duty fans. Attendees of the two-day festival spread the word about the event through their social media accounts, which created even more awareness about it.
In between the event to the release date, Activision continued to build anticipation by blogging about the game, posting video teasers, and of course, giving fans something to be excited about.
We want to know: What techniques do you use to make your product release successful?

Related blog posts:
Five of the Most Successful Product Launches in 2012
Five Products That Failed in 2012
Top Five Causes of Failed Products